Hats Off 11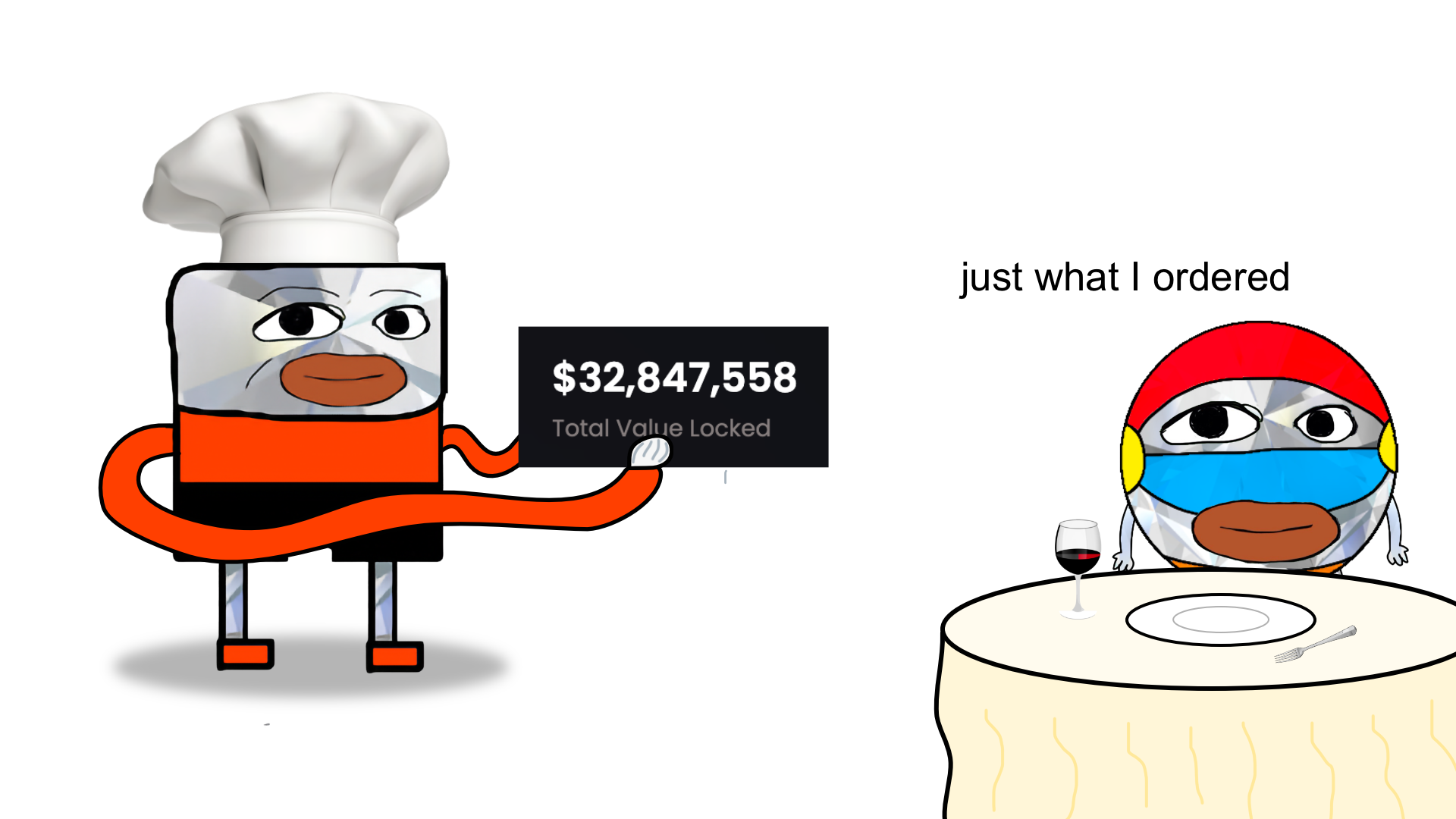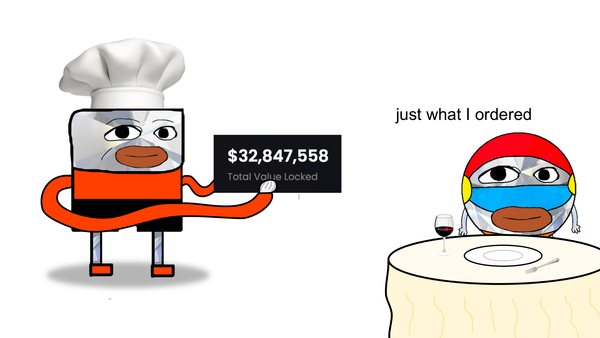 Jonesies,
It's been a while - but we're back. We're so back. We'll be posting all of our Hats Off written updates here on Ghost moving forward. Since our last update a lot has happened. We've survived continued market volatility and a healthy dose of bad news, even after we thought the worst had passed with FTX and friends. More importantly though, our community is as strong as ever, we launched our incredible jGLP & jUSDC vaults, and we have even more exciting things on the way. Let's jump in.
We're always looking for ways to keep our community more informed, so if you've got questions or want to discuss the markets be sure to join our Discord.
---
Vault Updates

Here's the performance from this month:

- ETH: - 0.12%
- DPX: + 0.61%
- rDPX: + 0.16%
- gOHM: 0.00%
And annualized APY per historical performance:
- ETH: + 5.58%
- DPX: + 11.90%
- rDPX: + 4.98%
- gOHM: - 0.07%

Composed APY from farming (100% fresh-squeezed yield):

- jETH ~ 12.86%
- jDPX ~ 15.89%
- jrDPX ~ 6.19%
- jgOHM ~ 2.54%

Note - the tilda (~) is present because of the many factors that influence the farms which can influence token values moment to moment.
🚨 Important Options Vault Reminder 🚨
We are working on our v2 OpFi options vaults as we speak. This means that our ETH vault is remaining open for withdrawals, but not new deposits, while we wait to launch the new version alongside Dopex. If you are missing out on ETH yields while you wait, why not try our leveraged GLP strategy vault? The yields are paid in ETH! Also, for our ETH staking maxis out there, we expect our v2 OpFi vaults to include assets like wstETH 👀

The gOHM vault will be deprecated for good and will remain open for users to withdraw their assets. Lastly, the rDPX and DPX vaults will continue as usual - no stop to those juicy rDPX yields. We'll see you back in the ETH vault as soon as it's upgraded!
---
Latest Developments & Ecosystem Highlights
jGLP & jUSDC Launch: $32M+ TVL Already!
jGLP and jUSDC launched and were received with incredible community support. The initial cap for jGLP filled in under a minute. jUSDC deposits continued to flow into the USDC vault and opened up even more room in the jGLP vault (remember, these two vaults are closely tied to one another). At the time of writing, the combined TVL for the two vaults stands at nearly $32M 🤯
With the success of jGLP and jUSDC, Jones DAO successfully cleared $30M of TVL by mid-February! Looking for an easy to understand explainer of what's going on with our new vaults? Check out our smooth paper. Looking for something spicier? Perhaps with a ton of backtesting data, deep analysis, and a thorough explanation of every jGLP and jUSDC mechanic you can imagine? Check out our white paper.
Ecosystem Highlight: Camelot DEX

Our friends (and brave knights) over at Camelot have been crushing it! Jones DAO has migrated our liquidity to Camelot, which has already become the premier Arbitrum focused DEX. Jonesies can provide liquidity on Camelot with jGLP and jUSDC pairs and earn attractive $GRAIL incentives.

We're proud to support Arbitrum-focused platforms like Camelot. Be sure to follow their development and engage with their community, exciting things coming!

Community Proposals

As we work to grow our jGLP and jUSDC vaults even further, it's important that we allow major DAOs and communities to put their treasuries to work. We have initiated multiple community governance proposals with Redacted, Sperax and Klima DAO. By proposing that these communities deposit tokens into our vaults, we can drive additional TVL and give these communities a reliable source of transparent, levered GLP and USDC yield. For those interested, you can check out the proposals here:
---
Strategist Notes

Our strategists have remained focused on the volatile macro environment. Fortunately we appear to have stabilized from a price and volume perspective. Relevant notes include:
SP500 earnings are a potential new catalyst that might keep indexes on their current trajectory
Specific indicators are showing that poor earnings may have not been fully priced into the SPY yet; more pain could be in front of us
Despite turmoil, all indicators are showing that ETH is actually quite healthy; its far ahead of comparable assets and is showing relative strength (could numb the pain)
Bear market rallies can be quite powerful; we'll consider this a bear market rally until we see a flattening of the 200 day moving average
The big question we're asking ourselves: can crypto possibly move to the upside even with a declining SPY?
On the macro side, accelerating tech layoffs are pointing to more stagnation ahead
The Fed has made it clear that they're more worried about hiking too little vs. hiking too much
Remember, surviving until the next bull run is more important than any gains you can make gambling on a bear market rally
Remember, none of this newsletter is to be interpreted as financial advice. DYOR.
---
Jones DAO Tweets
Some high quality hopium from our very own IceCream (DYOR). Always important to consider the beliefs of others when approaching the market.
Coming Up
We're getting close to releasing more details on our upcoming Aura product. Keep an eye on our Twitter and Discord for announcements on this launch. We've also been focused on an opportunity to make assets like jGLP and jUSDC even more useful in the Arbitrum ecosystem - stay tuned.
Recommended Reading

After a long day of enjoying the yield on your jGLP and jUSDC positions, there is nothing better than settling in to some good reads 👇

Modular MEV: Part 1—The Introduction
The Anatomy of Proof Generation
Account Abstraction for Everyone Else

If you've got a great read you want shared in the next release, send it our way!
Action Items

We recommend you do the following while you wait for the next groundbreaking Jones DAO  release. No matter what you do on this list, remember - always eat your jonions:

Dive into the reads above and discuss them with your friends
Join our Discord and participate in our amazing community
Farm JONES incentives via our Farms - it is the single best way to leverage our platform for maximum yield, if you'd like a guide, check it out here
Ask not what Jones can do for you, but what you can do for Jones
We want to thank you again for being a part of our community. There are thousands of Jonesies and we can't wait to bring in thousands more.
---
None of this newsletter is to be interpreted as financial advice. DYOR. Join the Jones DAO community now to stay up to date on our upcoming releases and partnership announcements. We'll be hosting AMAs, previews, and sharing plenty of alpha: