Jones & Plutus: Frenship
We're happy to be back with another article! This time, it's all about our good friends over at PlutusDAO, the emerging governance blackhole for the Arbitrum ecosystem!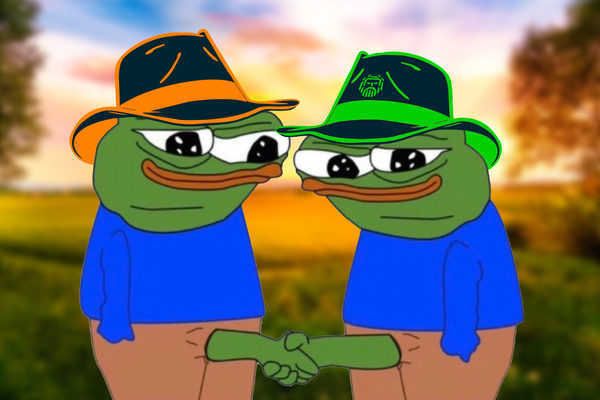 Jonesies,
We're happy to be back with another article! This time, it's all about our good friends over at PlutusDAO, the emerging governance blackhole for the Arbitrum ecosystem! We often see confusion around what Plutus is, how it works, and how it benefits both Dopex and Jones DAO. We'll be answering all of these questions in this article. If you've got more technical questions about PlutusDAO, be sure to reach out in their Discord!
What is PlutusDAO?
PlutusDAO is a governance aggregator focused on emerging L2 ecosystems. Plutus launched with a focus on the Dopex ecosystem (DPX, JONES) and has recently announced partnerships with GMX, Redacted Cartel, and Sperax. Governance aggregators work to accumulate as much of a governance token as possible, typically in attractive projects with real users (like those listed above).
These governance tokens not only provide power to their holders, but can be "bribed" to allocate liquidity to certain protocols. This means that owning significant quantities of governance power can unlock recurring streams of yield for their holders. This is the same model that was popularized by Convex Finance, which aggregated enormous amounts of Curve governance power in a very short period of time.
How Does it Work?
As mentioned above, Plutus follows a very similar formula to what Convex uses. However, they have set out to make improvements that address one of the core problems with governance tokens today - token locks and lost liquidity.
Typically, if a user wants to maximize the value of their governance stake, they need to lock their governance tokens for a set period of time (this is the case with DPX). To get around this issue, Plutus issues DPX depositors plsDPX tokens on a 1:1 basis. These tokens earn additional Plutus yield (PLS) AND remain liquid. This is an ideal scenario for depositors as users earn additional incentives while retaining the flexibility that comes with liquid tokens. The additional yield earned by users comes in the form of PLS tokens, which will gradually decrease in issuance over time (less inflationary).
It's important to note that when DPX or JONES - ETH LP tokens are converted into plsDPX and plsJONES respectively, they cannot be freely converted back to normal tokens - it is a one-way deposit. This is done to ensure that Plutus consistently aggregates more governance power over time.
How Does it Benefit Jones?
Plutus directly benefits Jones by creating even more demand for the JONES token. Given that Jones DAO represents a large amount of Dopex SSOV deposits & strike purchases we are an ideal candidate for continued governance aggregation. We've worked closely with the Plutus team to date and are impressed by their commitment to quality, support, and additional partnerships or integrations.
A Note on Yield
Plutus provides yield to depositors via the issuance of the PLS token. This is a standard practice across DeFi and is an ideal way for protocols to incentivize users and distribute governance rights. Jones DAO itself issues JONES tokens to incentivize the liquidity that makes our own jAssets extremely liquid. Remember, always evaluate the types of yield you are receiving on your deposits and weigh the pros and cons of any yield strategy carefully.
What's New?
Recently, Plutus has embarked on the wonderful journey of creating different vault products, something we here at Jones are intimately familiar with! They began with the bootstrapping of a plvGLP vault (plv stands for Plutus Vault), that supercharges GLP yield with pooled esGMX, PLS rewards, and efficient auto compounding; making it the most convenient and lucrative GLP option not only for end users but also for protocols to build on top of. This product has been a large source of TVL for the protocol and has nearly reached its 5M GLP supply cap in just two weeks.. seriously impressive stuff.
Further strengthening their relationship with the blue triangle, Plutus has recently put up a governance proposal to GMX for them to swap PLS from the Plutus treasury with esGMX from the GMX treasury. We've also seen that familiar classified butterfly flash across their Twitter timeline, so Jonesies are waiting with bated breath to see what a Redacted x Plutus collaboration may cook up..
Conclusion
Plutus is the natural next step for governance aggregation in emerging L2 ecosystems. Plutus has some exciting partnerships in the works with the likes of GMX, Redacted, and Sperax, while quickly emerging as a leading protocol in the Arbitrum and Dopex ecosystems. Be sure to follow Plutus on Twitter and join their community on Discord.
---
None of this article is to be interpreted as financial advice. DYOR. Join the Jones DAO community now to stay up to date on our upcoming releases and partnership announcements. We'll be hosting AMAs, previews, and sharing plenty of alpha: